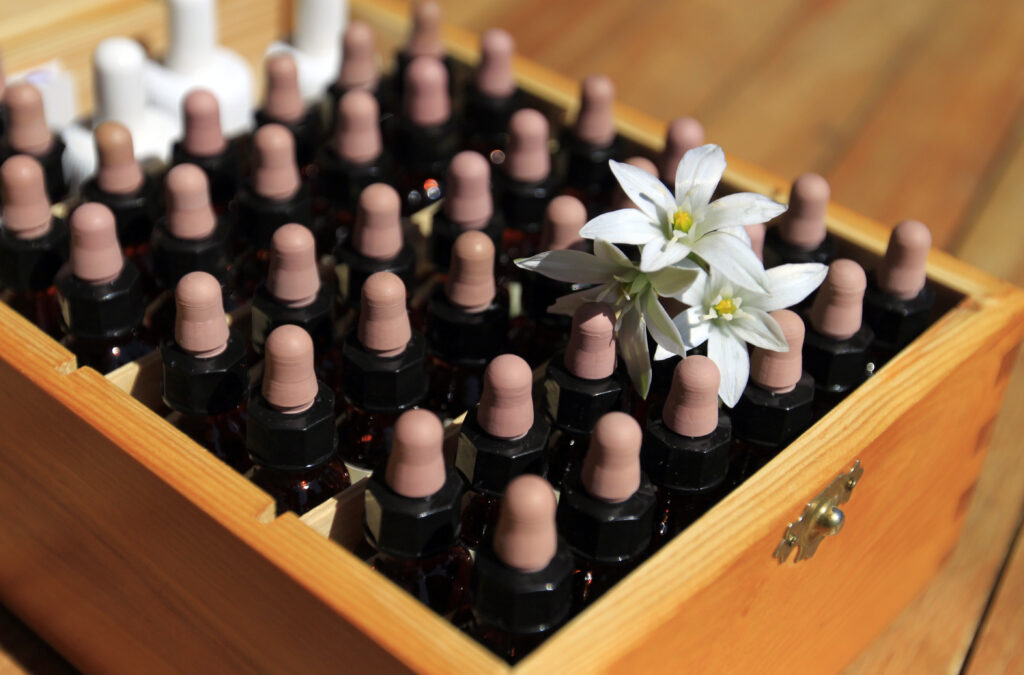 The Bach Flower Therapy is a healing method, which is based on Bach flowers. It was discoverd by Dr. Edward Bach, a british doctor. After his opinion physical and psychological impairments are a disorder of the same soul balance. He described 38 disharmonic soul states. In order to soothe and to cure these Dr. Bach connected these 38 soul states with 38 seleceted plants.
In a special process, essences are made from plants.
The Bach Flower Remedies are 100% natural and made from wild flowers which are safe for the whole family including pets. There are no sideeffects with other medications. We can give individual advice or you can take a ready-to-use mixture, which is available for humans and pets.
The right flower for every kind of feeling
You can use single Bach flowers or a individual mix for you.
Glas of water (short time):
2 drops of selected essence (orig. Rescue-drops-mix 4 drops) in a glas of water and drink sip by sip. You can repeat.
mixture (long therm):
Select max. 7 essences. If you like we can do the mixture for you. Take min. 4 times daily 4 drops of it. Keep and store at a cool place.
Bach Rescue will be Bach Rescura
easy for a travel and for kids. Good for you in situations with high emotions f. e. during a flight or in schoolexams.
free of alcohol
free of sugar
available in various kind of (fruit)taste
Bach flowers for you skin.
In Rescue Creme and also in Rescue Gel there is the classic Rescue mix plus Crab Apple.
good skin care
calm down the skin
parfumfree and parabenfree
cooling gel for sensitive skin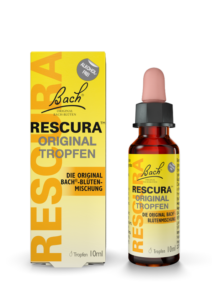 Bach Rescura Tropfen
perfect for exciting moments