To feel beautiful means to feel good! Professional beauty care has found its way home: from permanent hair removal to a quick pedicure to professional skin care. More and more women and men are saving themselves the time-consuming and often expensive trip to the cosmetic studio. Smart beauty tools enable the perfect beauty day at home: Take care of your hands and feet with a manicure / pedicure set, remove annoying hairs with laser or IPL devices, clean and care for your facial skin and round off the day with the perfect styling of your hair. Do you have any questions about our range, we would be happy to advise you.
Our partners in the field of beauty devices are:
Beurer Cellulite Releazer
The vibration technology of the cellulite releaZer relaxes and firms the deep
tissue precisely where it counts. It promotes and accelerates the breakdown of fat molecules in the fat cells and breaks down cellulite in the areas where it is formed.
• Cellulite massage
• Reduces cellulite – clinically tested1)
• For noticeably smooth, firm and toned curves.1)
• Vibration massage for deep tissue toning
• 2 massage programmes
• Waterproof (IPX 5) – can be used in the shower
• 3 intensity levels
• Indicator lamp for speed and battery state display
• Lithium-ion battery
• Battery-powered – approx. 10 hours battery life2)
• Charger – 3.5 hours charge time
• Automatic switch-off after 15 mins
• Non-slip handles with soft-touch surface
• 4 treatment surfaces (smooth, nubs, blunt edge, and sharp edge)
Scholl Velvet Smooth pro electric cornea remover
Scholl Velvet Smooth pro is developed to have quick results and silky smooth feet in a short time. This device is rechargeable and waterproof.
best cornea remover for silky smooth feet at first use
useable dry and wet. Developed for usage during shower and bath
cable-free, with rechargeable Lithium-ion battery
2 intensity levels for individual removal
smooth and efficient removal of annoying excess hard skin.
All the performance of a full size appliance, packed in to a super compact size, fits in your handbag.
Up to 210C Temperature. Ceramic Tourmaline 20mm floating plates
Colour Lock Technology – Designed to protect your hair & colour
World Wide Voltage – perfect for travel.
Salon 1.8m cord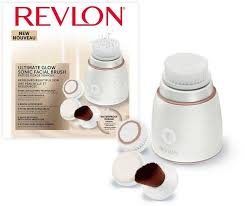 Revlon Ultimate Glow Sonic Facial Brush
REVLON Ultimate Glow Facial Brush refresh skin glow. It is a sonic cleansing brush ideal for your daily beauty and make up routine. It gently helps remove impurities and make up, and it can also be used to apply any kind of foundation. This facial brush has 2 speed settings and can be used for every skintype. There is a 10 secs audio indicator that guides you when to move to the next area.  It is water resistant and therefore suitable for use also in the shower.