The right product when you need it most
Do you expect your airport pharmacy to not only offer a complete range of medication, but also provide individual advice on all health related issues? Then the Metropolitan Pharmacy is the recommended choice for you: Our pharmacists and staff are highly qualified and take their time to recommend the best products available on the market to suit your needs.
We work intensively and extensively with pharmaceutical companies from all over the world, to keep our product range up to date. Our fields of expertise go beyond the usual travel pharmacy and the typical diseases associated with travellers.
Whether it is the latest allergy remedies, reliable vaccination solutions or "national" preparations from your home country: we are always there for you. After all, air travellers, airline employees and airport employees all have special requirements when it comes to their health.
Typically met: With intensive in-house training, our own coaching program and a comprehensive quality management system we train ourselves every day for your health – for almost 30 years now.
See for yourself – we are only satisfied when you are!
Our premium partner Klosterfrau
Company Klosterfrau
The monastery-woman spirit carried the company for almost 200 years now and will to do so in future: Preserve tradition and create innovation to help in a natural way. Modern science and traditional healing methods are not in conctradiction. Their connection has built Klosterfrau into a leading company in Germany in the OTC medicine branch. Where efficiency grows – there you will find the brand Klosterfrau.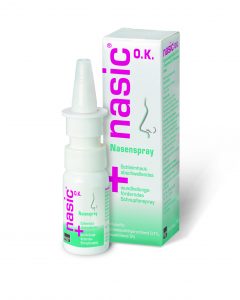 The nasal spray with act-plus. Opens the nasal passages and soothes the mucos membranes. Preservatives free.