Dusseldorf is not only "Kö-high-society", alt-beer and the "longest bar in the world" – far from that

As the only city in the world there is a pedestrian traffic light with a yellow phase – wouldn't it be a shame not to reach the many promenades, Gehry-buildings in the media harbour or the marvel old town extra secure. Since 15 years we welcome arriving and departing tourists, businessmen, locals and people from all over the world in order to not only supply them with medicine. And this we do 365 days a year.
Dr. Stephan Schreiner, Owner & Pharmacist
DUS – Dusseldorf
Terminalring 1
Opening hours:
Our postal address:

METROPOLITAN PHARMACY
Terminalring 1
D-40474 Düsseldorf
Phone +49 (0)211/421 652-20
Fax.     +49 (0)211/421 652-25
E-Mail: DUS@metropolitan-pharmacy.com
via APP:

Call my Apo
 Download APP – Android & iOS

 connect to Metropolitan Pharmacy Dusseldorf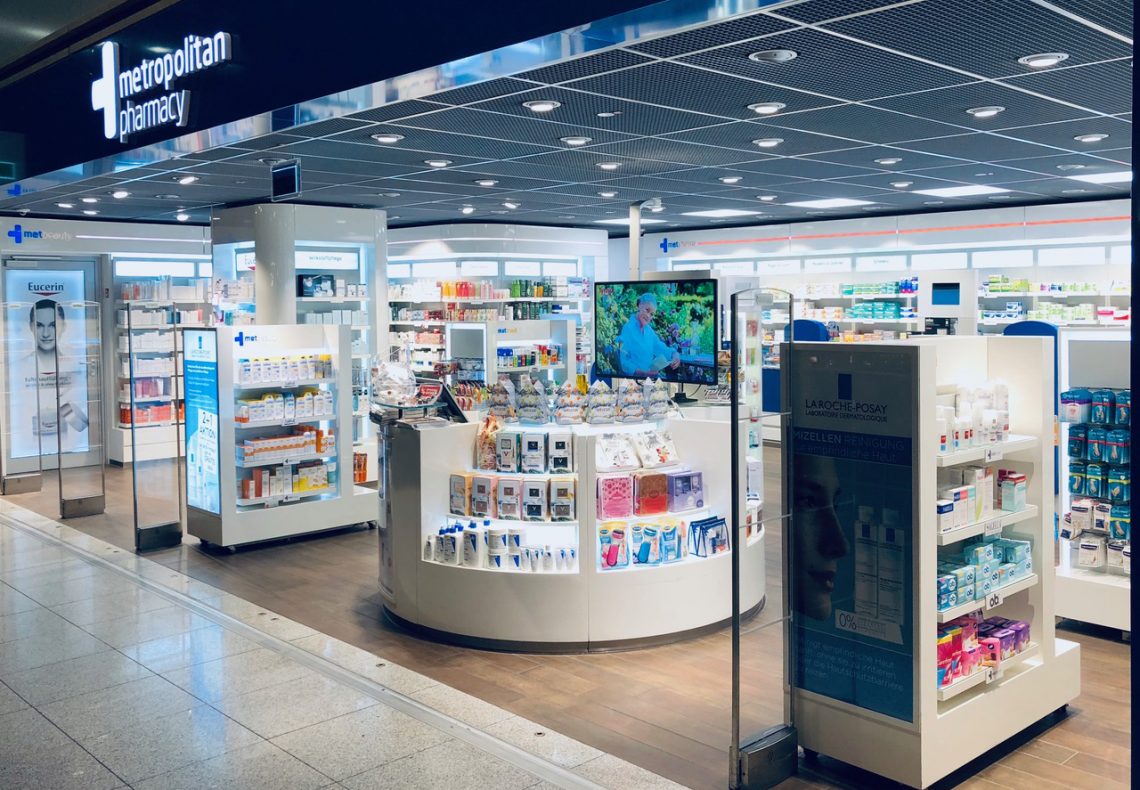 Location:
Airport Arcades
Öffnungszeiten:
Monday – Sunday 6.30 a.m. – 9.00 p.m.
Contact:
Phone +49 (0)211/421 652-20
Fax. +49 (0)211/421 652-25
E-Mail: DUS@metropolitan-pharmacy.com
Location:
Security Area – Gate C
Opening hours:
adjusted on flight plan
Contact:
Phone +49 (0)211/421 652-20
Fax. +49 (0)211/421 652-25
E-Mail: DUS@metropolitan-pharmacy.com